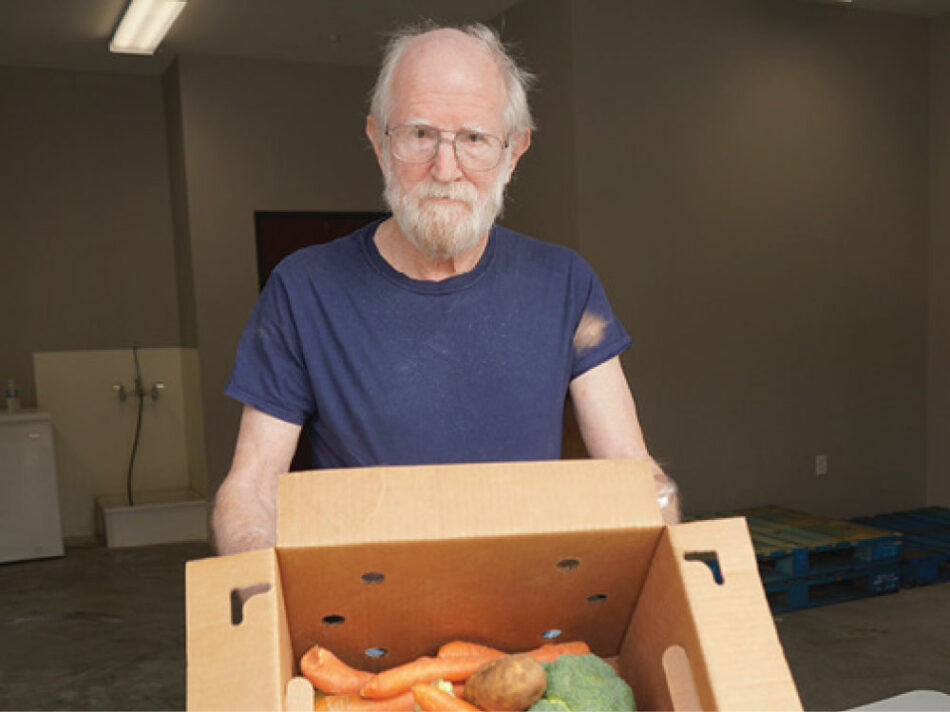 From the Winter 2023 Local Harvest Newsletter.
Click here to view full newsletter.
Frank, 71, is a Vietnam Veteran who not only found a home and refuge at St. Michael's Veterans Center, but also a way to join you in giving back to the community he loves.
"St. Michael's saved my life," Frank says. "The big thing about my previous life is I had isolated and ended up alone."
Thankfully, Frank made his way to St. Michael's, a Harvesters partner agency that is an income-restricted community for homeless veterans that offers wraparound services.
Frank both receives and helps distribute fresh vegetable boxes provided by Harvesters at the Center.
"Here I have people to talk to and activities to get involved with," Frank says. "I love to help out. It makes me feel like I'm needed and a part of something."
He wants to share his appreciation for your generosity that helps him and many more neighbors not only survive but thrive. Frank says he is grateful for all the food he receives, and he has even gained a new love for sweet potatoes.
"How do you thank somebody for saving your life? You feel indebted to them. As long as I'm kicking, I'll be grateful for it," he says of the role St. Michaels and Harvesters plays in his life.     
Thank you for partnering with Harvesters and our entire community to make sure our neighbors of all ages have nutritious food on the table and hope for tomorrow.