Food+
Helping People with More than Food
Harvesters' Food+ focus recognizes that ending hunger involves more than food. We understand creating a "healthy & thriving community where no one is hungry" also involves working in collaboration with others to address issues that often cause our neighbors to experience food insecurity.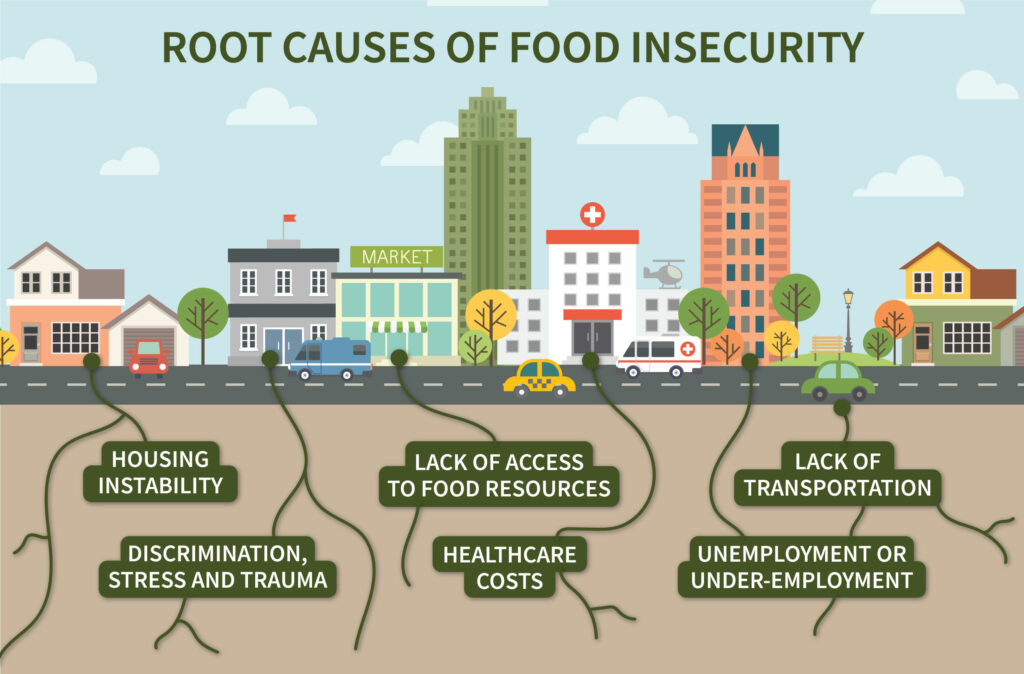 We are committed to developing and enhancing partnerships with community organizations who address one or more of the root causes of hunger like healthcare, workforce development, and transportation.
Together, we hope to reduce barriers to accessing food and provide lasting solutions to food security.
Removes the burden of food costs for people seeking skills development.
Integrates food into healthcare settings to promote disease prevention and management.
Builds a bridge from free to accessible food by increasing access and affordability in food deserts.
---
More Information or to Participate
If you would like more information or are interested in participating in Harvesters' Food+ initiatives, please contact Jessica Kejr, Director of Programs and Food+, at jkejr@harvesters.org.