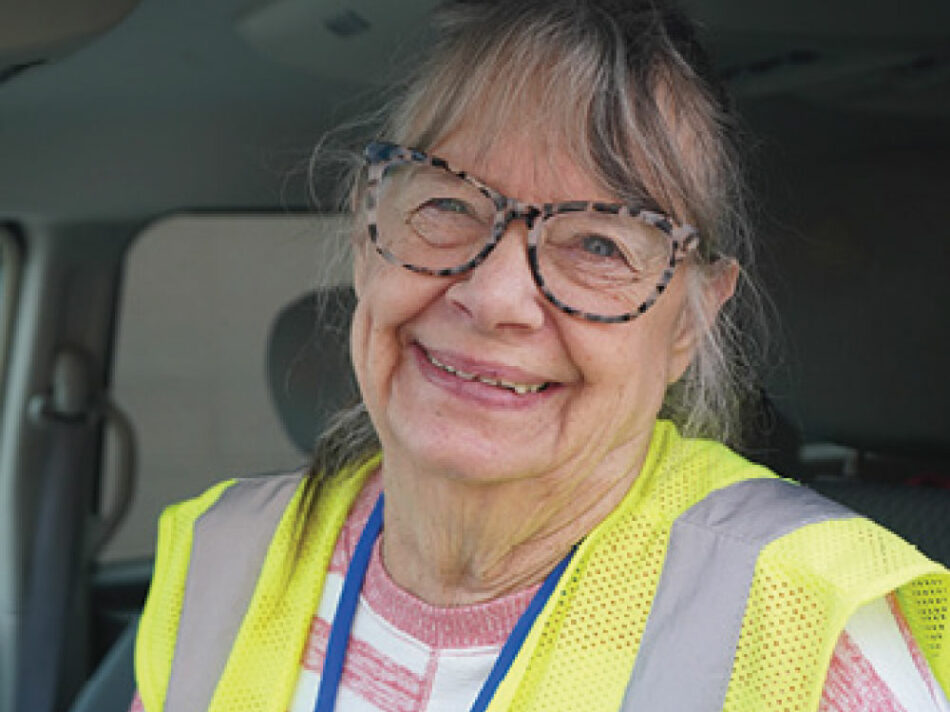 From the Winter 2023 Local Harvest Newsletter.
Click here to view full newsletter.
For several years, Linda had a weekly routine of going to local food pantries and picking up and delivering nutritious meals to widows who are home-bound. And when she was the one in need, she found friends like you were there to help her.
Linda, 74, says her husband died two years ago, and that's when she began needing help herself. She lives with congestive heart failure, has undergone multiple surgeries and her mobility is limited.
To help make ends meet, Linda picked up a part-time job as a bus monitor for an area school district, which allows her to stay seated. But her small Social Security benefits and work wages don't stretch far enough amid increased housing, utility and grocery costs.
Thankfully, Linda visits Harvesters' Mobile Food Distribution in Spring Hill, Kan. to pick up nutritious groceries.
"This support means I can have really good and healthy meals, rather than a junk meal like a bag of popcorn for dinner," she says. "I truly need this food for my health."
Linda has a special word of appreciation for friends like you who generously give to make sure older adults and neighbors of all ages have plenty of food on the table.
"If the Harvesters pantry was not available, I'd have to do without a whole lot," she says. "Thank you for what you do."           
Thank you for joining with thoughtful neighbors like Linda to make sure everyone in our communities has enough nutritious food this winter and throughout the year.