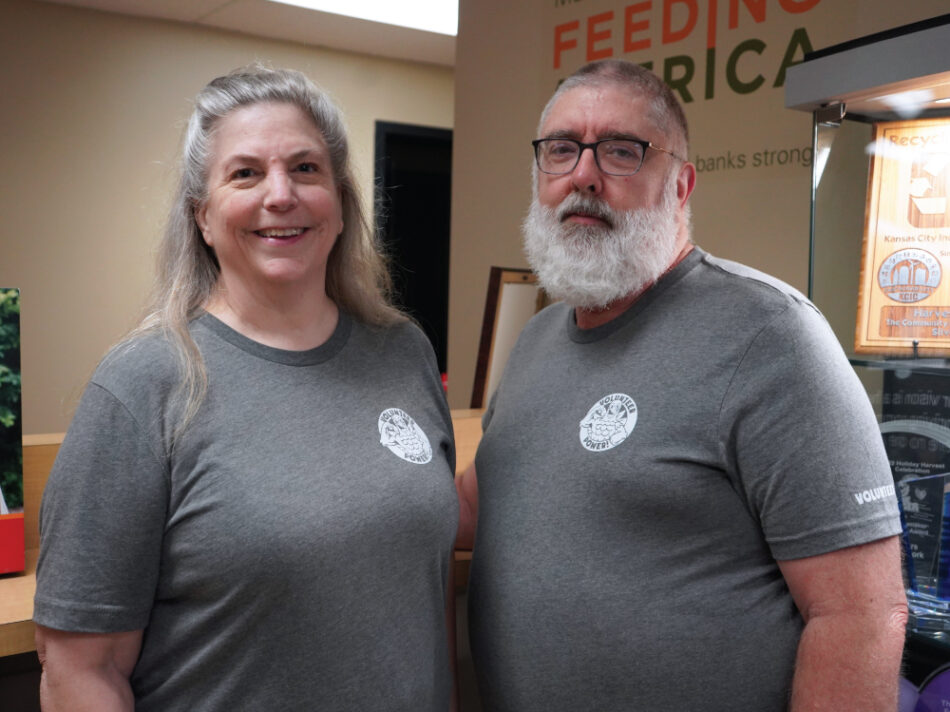 Our newest spotlight features Mark and Mary Lippe, longtime volunteers and supporters of Harvesters. We sat down with them to talk about why they give their time to Harvesters.
How would you describe Harvesters in one word:
Hope
What is your volunteer role at Harvesters?
Primarily, we are Sort and Repack Volunteers. Mary likes Stamp out Hunger, too. Prior to COVID, we would be in the Cold Sort every Saturday, along with Our Community Can and Check Out Hunger.
What do you love most about the time you spend with Harvesters?
Meeting so many wonderful and caring people!
Tell us about your background. What led you to volunteer work?
We are retired and Harvesters is something we both enjoy doing! That is easier said than done.
Mary retired from the Department of Homeland Security, USCIS, National Benefits Center in May of 2022. In 2006, a Harvesters representative came to the office and talked about Combined Federal Campaign (CFC) and The Day of Caring. I have been involved ever since. I have been the Feds Feed Families contact person on several occasions and we still contribute our time and our money.
For both of us, knowing that the need for food is so real in Kansas City and the surrounding area is what keeps us coming back. There are people who must decide if they are going to pay their utilities, pay for prescriptions, or buy food. It is hard for children to learn if their tummies are empty.