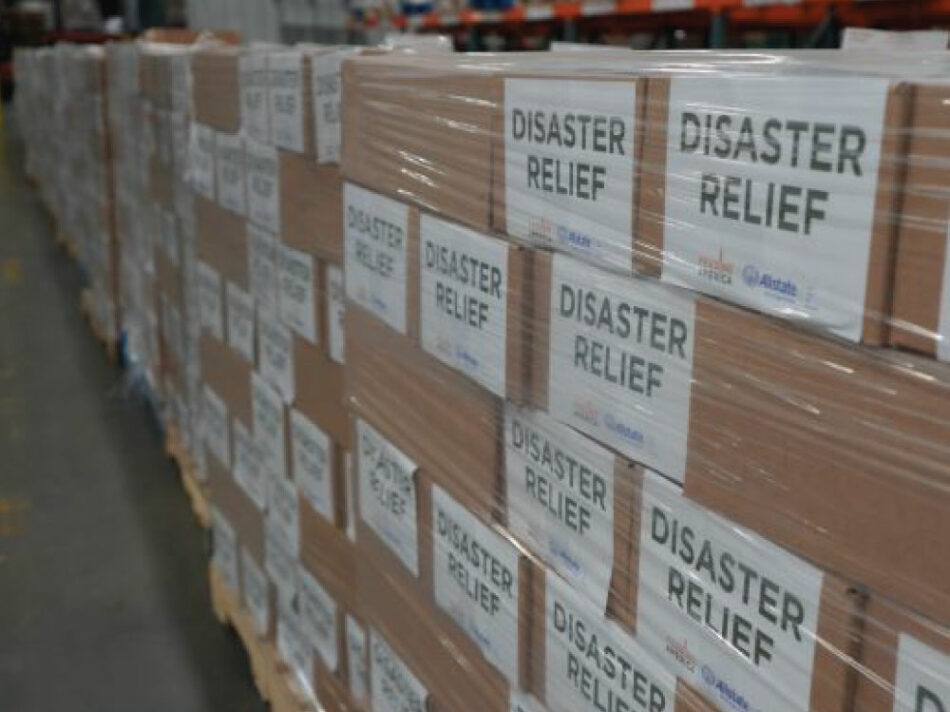 Prior to landfall, our national partners with Feeding America positioned two truckloads of disaster boxes in Florida for quick distribution in communities across the state after the storm. And more boxes are headed for the Tampa/Fort Myers area as well.
Additionally, Feeding America is working with national partners to source food donations and other resources and will be deploying even more truckloads of disaster boxes and water to the state in the coming days and weeks.
Here at Harvesters, we stand ready to send additional need if and when we are asked to do so.
To help in these efforts, you can donate online here.