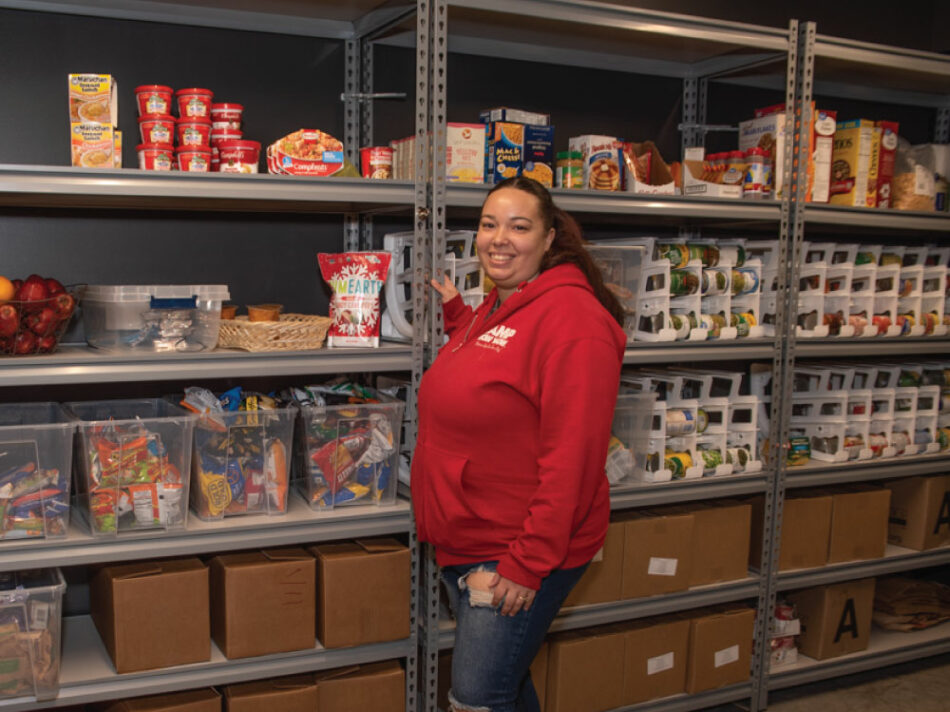 April Utter ties a Chiefs bandanna around the neck of a nervous Boston toy terrier named Ryder. As she gently brushes out the dog's sleek and shiny coat, she speaks in a low and soothing voice until the shivering dog with beseeching eyes begins to settle.
"The ones that are nervous are the ones I love the most," says the professional dog groomer, who works at Camp Bow Wow in Westport. "If you learn how to be patient with these dogs, they learn to be patient with you as well, and they give a different type of love."
Five years ago, the Pawsperity graduate began to turn her life around. "I have anxiety, but animals help me," April says. "They give unconditional love. Dogs will give attitude, just like any other living creature, but they don't talk back to you."
Formerly known as The Grooming Project, Pawsperity is a nonprofit agency started in 2016. The goal is to train women and men experiencing poverty for a career in dog grooming. After completing 644 classroom hours over six months, Pawsperity graduates earn state certification in their field.
The ability to earn a stable income allowed April to leave an abusive relationship. Salaries for professional dog grooming range between $35,000 and $70,000, and the jobs forecast is bright, with nearly $12 billion grooming services sector is expected to grow at 5% annually until 2026.
Students also receive access to mental health resources, parenting and budgeting classes, medical services and food assistance. Learning techniques to regulate her emotions allowed April to become a more patient mother to her 5-year-old daughter.
Recently, the Pawsperity Grooming Program moved into a new building at 5829 Troost Avenue, where Marketing Director Leilani Haywood slides open the double doors off the kitchen-breakroom to reveal a well-stocked pantry with items from Harvesters.
"My first three years, the pantry helped me out a lot as I built my clientele. There were things (provided through the pantry) I needed or had never tried," says April, who still occasionally relies on area food pantries in slower winter months when she sees fewer clients come in for grooming services.
Pawsperity students are encouraged to reserve the fresh fruit, lunch, and snack foods for their breaks, but they are free to take foods that need cooking, like pancake mix or April's favorite mac and cheese, to stock their own home pantries as needed.
April grew up with a variety of pets — including a box turtle, a pair of parakeets and a rabbit – but she says the bond she has developed with the dogs she works with is unbreakable.
Lots of young children say they want to be a veterinarian when they grow up. A less common response: 'When I grow up, I want to be a dog groomer.'
"You don't hear too many kids say that, but my daughter says that now," says April, who smiles with obvious pride for a job well done.
Harvesters' partnership with Pawsperity is part of our Food+ program created to support organizations who help neighbors overcome barriers like employment, healthcare and transportation that often are root causes for hunger.