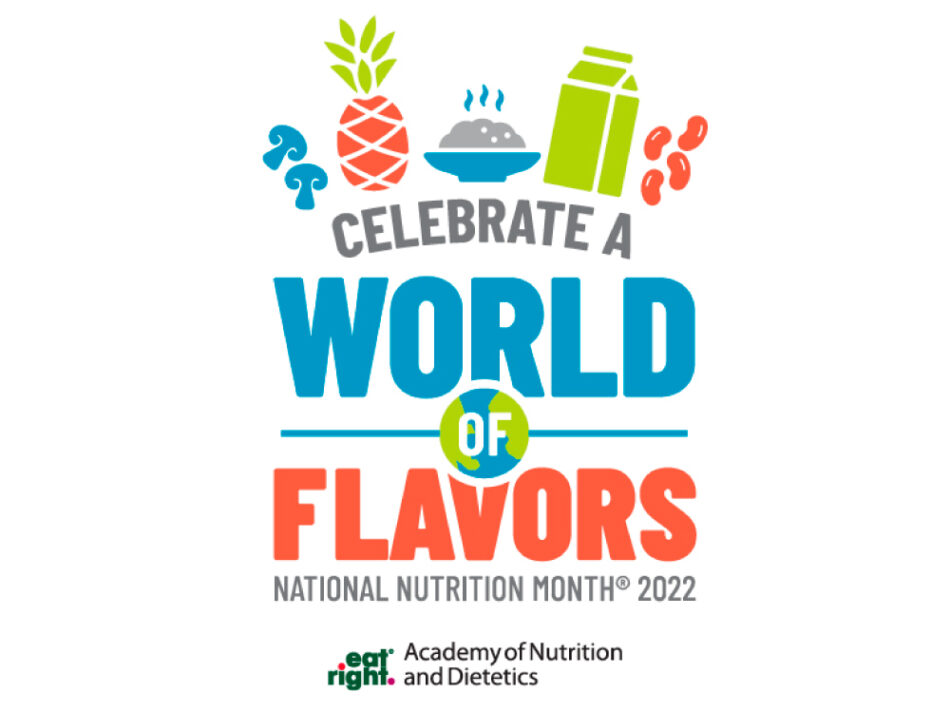 We've all heard that we need to eat healthier. But how do we do that?
March is National Nutrition Month and registered dietitians around the country, and at Harvesters, have great tips for everyone. Here are 10 great tips:
Eat Breakfast – start your day with a healthy breakfast that includes lean protein, whole grains, fruits, and vegetables.
Make Half Your Plate Fruits and Vegetables – Fruits and vegetables add color, flavor and texture plus vitamins, minerals, and dietary fiber to your plate.
Watch Portion Sizes – use half your plate for fruits and vegetables and the other half for grains and lean protein foods.
Get to Know Food Labels – reading the nutrition facts panel can help you choose foods and drinks to meet your nutrient needs.
Fix Healthy Snacks – healthy snacks can sustain your energy levels; choose from grains, fruits, vegetables, dairy, and protein.
Get Cooking – preparing foods at home can be healthy, rewarding, and cost-effective.
Reduce Added Sugars – foods and drinks with added sugars can contribute empty calories and little or no nutrition.
Explore New Foods and Flavors – add more nutrition and eating pleasure by expanding your range of food choices.
Slow Down at Mealtime – instead of eating on the run, try sitting down and focusing on the food you're about to eat.
Order Out without Ditching Goals – you can eat out and stick to your healthy eating plan by planning and choosing foods carefully.
Harvesters' Nutrition Services team shares these tips with our network partners and provides resources such as food safety tips, food storage guides, and information on dented cans, MyPlate, safe food temperatures and hand washing.
The team also visits with pantries to help them better organize their shelves to make it easier for clients to select the products they want and need. A key program offered to agency partners by the Nutrition team is the Healthy Program Partnership. The team works directly with agency partners to build their capacity for offering healthful choices and to empower their guests to make healthful choices more often. Types of projects offered through the partnership include shifting to a client choice style pantry; using display strategies that nudge guests toward healthy choices; facilitating nutrition education through recipes, demonstrations, displays and materials; and training staff and volunteers to improve food access and nutrition education for guests.
By selecting healthier food choices, the nutrition team knows that people seeing food assistance may control some diet-related chronic diseases such as diabetes and high blood pressure.
Anyone needing help in healthier food choices can consult with a Registered Dietitian Nutritionist (RDN) – get a referral from your physician or check with your local grocery store. Many grocery stores now have in-house dietitians who are available to give you advice to meet your goals.