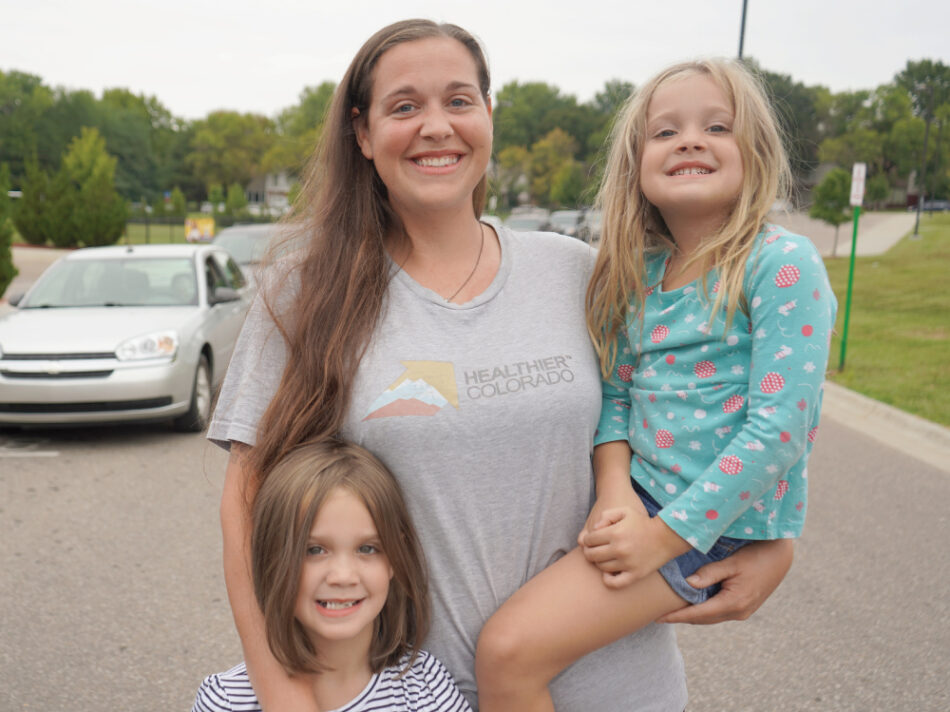 Mom of three, Shannon Dilks, visits Harvesters each month to pick up food for her family. On one recent trip, she was joined by her seven-year-old daughter Zailyn and five-year-old daughter Paisley.
"They came with me because they're so excited," Shannon said. "We got up at 7:30 because they couldn't wait to see what new things we'd get."
As volunteers loaded food, including plenty of fresh produce, into the family's trunk, the girls were beside themselves.
"Strawberries!" one yelled. "Marshmallows!" chimed the other.
They were even thrilled when they received a fresh head of cabbage. Shannon loves watching her kids react this way, and she doesn't take the experience — or generosity — for granted.
"I have one income and three kids," she said. "With the cost of everything going up, this is the only way I know we'll get good, healthy groceries. I'm really appreciative."
In addition to meeting a very real need, the groceries — from peppers to peaches to cabbage and so much more — are bringing joy and expanding palettes.
"My kids are trying new things they wouldn't normally get," Shannon said.
With a tightening budget, Shannon shudders to think what would happen if this resource wasn't available to her and her children.
"It would be a big struggle," she said. "It would be between my kids getting to do fun things versus us getting to eat a good, healthy dinner. I'm just super grateful for Harvesters."