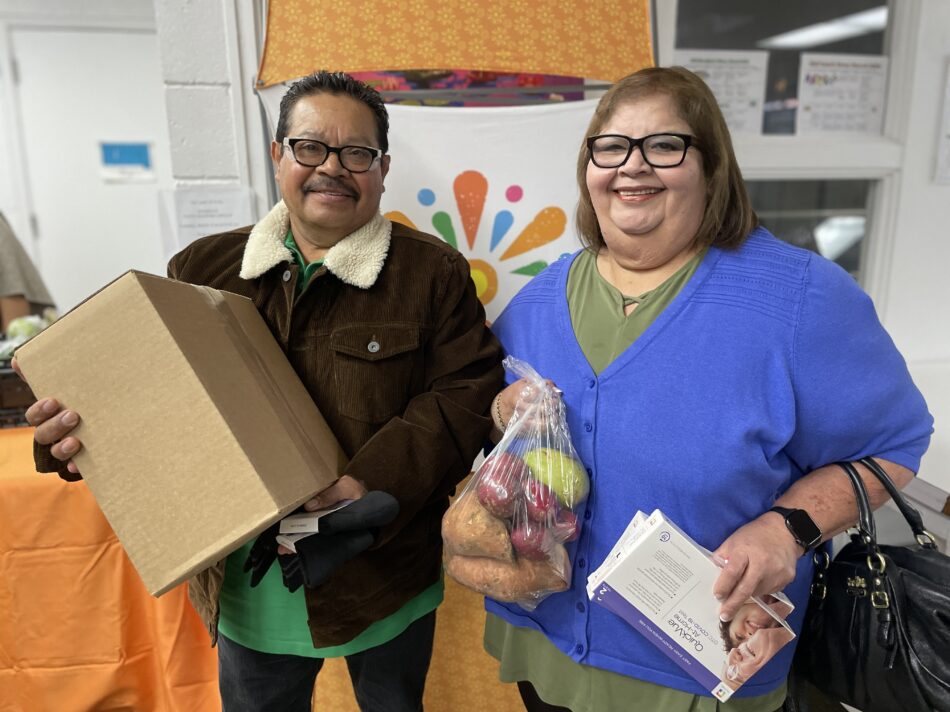 Each year, the USDA conducts a study on food security for U.S. households and complies its findings into a report called the Food Security Supplement Survey. This study seeks to identify the percentage of American households who consistently have access to adequate, nutritious food for all their members. The report also includes data on the number of households who are food-insecure and do not have consistent access to food. The latest report came out on Oct 25, 2023, and comprises data from 2022. The 2022 survey included 31,948 households, which comprise a representative sample of the U.S. civilian population of about 133 million households. The report only includes national data.
And sadly, hunger is on the rise.
In 2022, 12.8% or 17 million U.S. households were food insecure. This is a significant increase of 3.5 million households or 10 million individuals from 2021. This means that food insecurity is now at its highest since 2014 and the largest one-year increase since 2008.
Families that took the survey indicated that they were worried they would run out of money before buying food they needed, were unable to afford nutritious meals and had to cut back on the amount of food they and their children ate because of their limited resources.
While these numbers are alarming, they are not surprising. Our network has been reporting increased numbers this past year, and food is flying off our shelves as fast as it comes in to try and meet demand. In a survey earlier this year of our agency partners, 69% of those who responded said they are feeding more neighbors than last year.
Several factors are behind this significant increase. Widespread inflation (high prices for food, gasoline, housing and utilities) is one contributor. Last year, food prices rose by nearly 10%.
In addition, pandemic-relief programs expired during late 2021 or 2022, including the enhanced child tax credit, universal free school lunch and expanded SNAP benefits, rent/mortgage moratoriums and student loan re-payments.
This data shows that safety net programs such as SNAP, WIC, and free breakfast and lunch at schools help families avoid tough choices between buying food and paying the rent/mortgage, paying for medical care or keeping the heat on.
Children and neighbors of color are disproportionately impacted by hunger. This report shows Hispanic and Black neighbors are more than two times likely to experience food insecurity than white neighbors.
Though hunger is not going anywhere any time soon, neither are we. Food banks, like Harvesters and our network of food pantries, kitchens and mobile distributions are critical to helping neighbors thrive. Harvesters is committed to feeding as many neighbors in our community as possible. Community support helps us have the resources to do that!
Support can be simple and easy: 
Make a donation. We can't do what we do without your support, and every bit counts!
Give time by volunteering. We rely on our amazing volunteers to get food packed and ready for our neighbors.
Give food. Donate one or two (or more!) nonperishable items in the Harvesters barrel at Price Chopper or Dillons stores.
Lend your voice. Our neighbors need as many people as possible to urge lawmakers to pass a new Farm Bill that increases funding for key nutrition programs like SNAP, WIC and The Emergency Food Assistance Program.