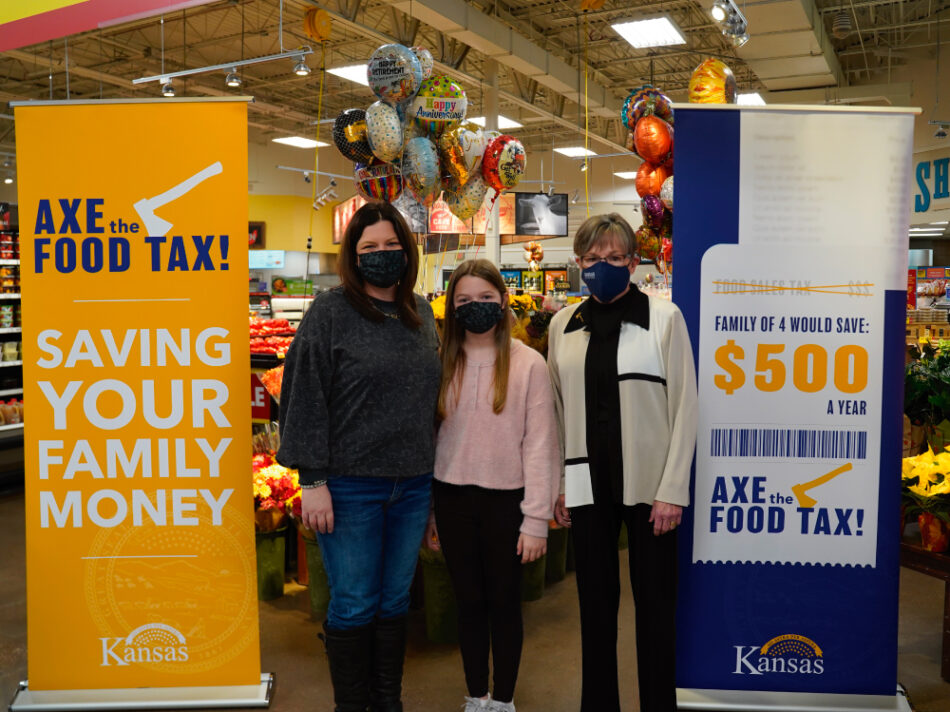 The Kansas Food Bank, Harvesters—The Community Food Network and the Second Harvest Community Food Bank strongly support Governor Laura Kelly's proposal to eliminate the sales tax on food in Kansas in the 2022 legislative session.
"We have worked with our partners across the state for years to bring attention to the fact that Kansas has the second highest sales tax on food in the nation," said Brian Walker, President & CEO of the Kansas Food Bank. "This regressive tax affects every Kansan, but disproportionately affects low-income families who are struggling to meet their basic needs."
While 10.9 percent of Americans are food insecure, 12.1 percent of Kansans (more than 350,000) are food insecure. The food insecurity rate among Kansas children is 17.1 percent, much higher than the national average of 14.6 percent. A food sales tax that adds as much as 10 percent to every Kansan's grocery bill has a significant impact on the food security of Kansans.
"The food sales tax is one of the most regressive taxes we have," said Valerie Nicholson-Watson, President & CEO of Harvesters. "Low-income families spend a much larger portion of their income on food, so the food sales tax takes the most from those who have the least."
The elimination of the sales tax on food would also be one of the quickest and easiest ways to put money back in the pockets of every Kansan because it would happen at the cash register on a daily basis.
"Families and seniors on fixed incomes need this tax relief in the checkout line, and that would help our Kansas grocery stores as well," said Chad Higdon, CEO of Second Harvest Community Food Bank.
The Kansas Food Bank, Harvesters and Second Harvest Community Food Bank work cooperatively as the Association of Kansas Food Banks. Together the three Feeding America food banks serve the food insecure in each of Kansas' 105 counties by providing food and household items through a network of more than 540 charitable pantries, kitchens and shelters in communities large and small. In fiscal year 2021, the food banks provided more than 55 million pounds of food to Kansans in need.