Youth Hunger Summit 2023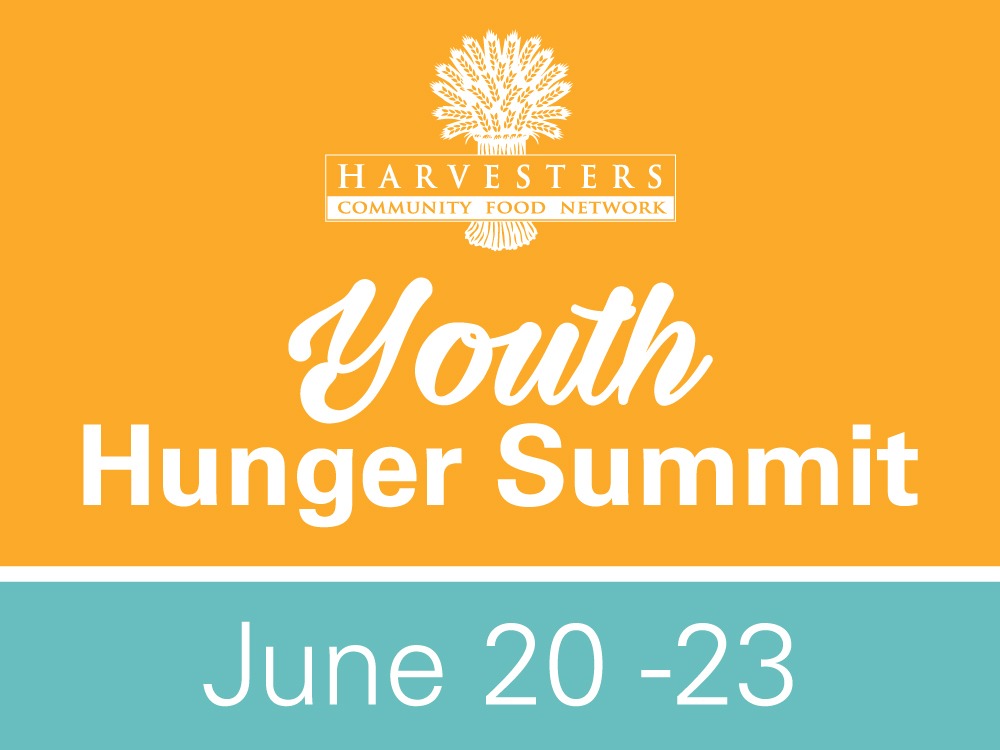 The Youth Hunger Summit is a four-day leadership event that engages up to 20 high school-aged students in hunger education, leadership development, and volunteer activities. The program runs Tuesday, June 20 to Friday, June 23, from 9 a.m. to 4 p.m. each day.
Throughout the Summit, students gain a greater understanding of Harvesters' mission and programs. They will learn about food insecurity needs in our community and discover how best to become part of the solution. Other activities will include fun leadership building exercises and site visits to local food pantries. Lunch will be provided for the week.