Our Community Can
September 1, 2021

-

September 25, 2021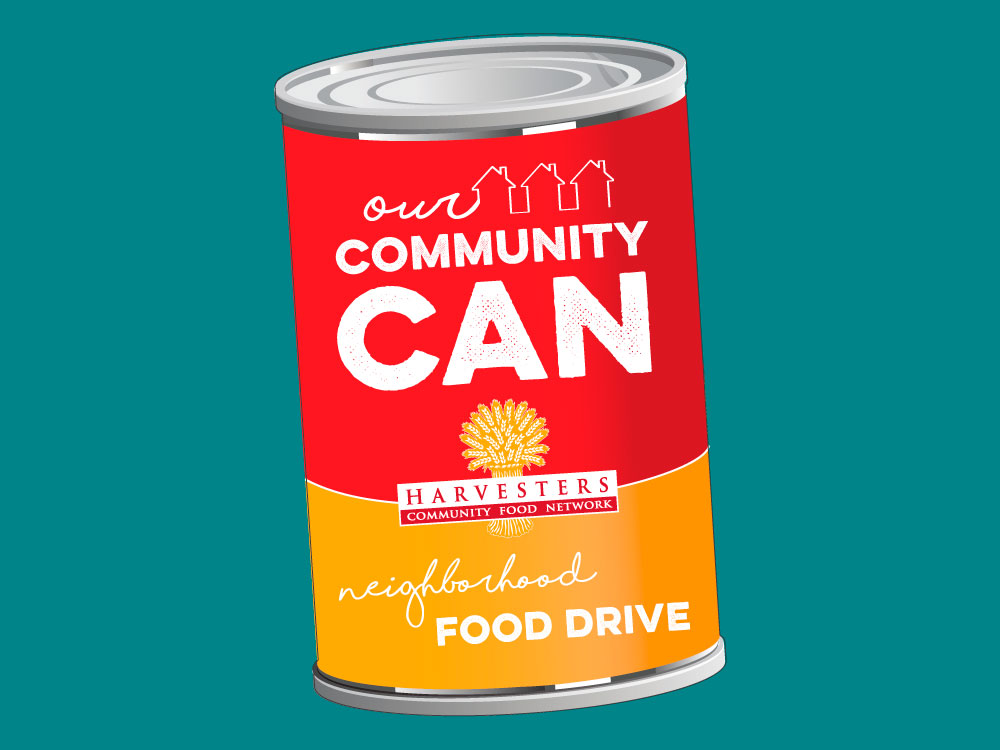 Our Community CAN is a community-wide food drive where groups and individuals can adopt their neighborhood to help Harvesters collect food donations. All across our community, children, families and seniors need help getting access to food. It takes the help and support of friends like YOU to make sure we have enough food and resources on hand to reach these families and provide them with what they need.
How it works!
Tell us what area you're covering by registering here. Or you can contact us: In Kansas City, call (816) 929-3090 or email getinvolved@harvesters.org. In Topeka, call (785) 861-7750 or email fighthunger@harvesters.org.
Pick up bags and flyers from Harvesters. Or you can download and print your own here.
Fill out your flyers with your name and donation pick-up time for your neighbors.
Deliver your bags and flyers to all of your neighbors on September 18*!
Pick up bags of donated items from your neighbors on September 25* and return them to Harvesters.
*While dates are flexible, this drive helps us combat hunger during Hunger Action Month, and we prefer it take place in September. Please call or e-mail to discuss if the above dates do not work for you.
Did you know, you can also participate in Our Community Can by holding a virtual food Drive!
How to host a Virtual Food Drive:
Head over to www.harvesters.org/virtualfooddrive.
Click on "Register as an Individual". This option will set up your own personal food drive page to start collecting donations.*
On the first page, select Virtual Food Drive Shopper/Donor, then input your fundraising goal. You can also choose to kick-off your fundraiser by making a gift also. Then hit, next step.
On the second page, you'll provide your user details. If you've created a virtual food drive in the past, just login. If you haven't, click on "Join as New Participant".
You'll input your personal information; name, email, address, and phone number. Then, create a username and password so you can login to your account.
On the final screen, just hit complete registration.
Click on "Access Your Participant Center" to customize your food drive and start sharing it with your family and friends. Here are some instructions to help make using your Participant Center easy as 1. 2. 3.
Questions?
In Kansas City, call (816) 929-3090 or email getinvolved@harvesters.org.
In Topeka, call (785) 861-7750 or email fighthunger@harvesters.org