No School = No Lunch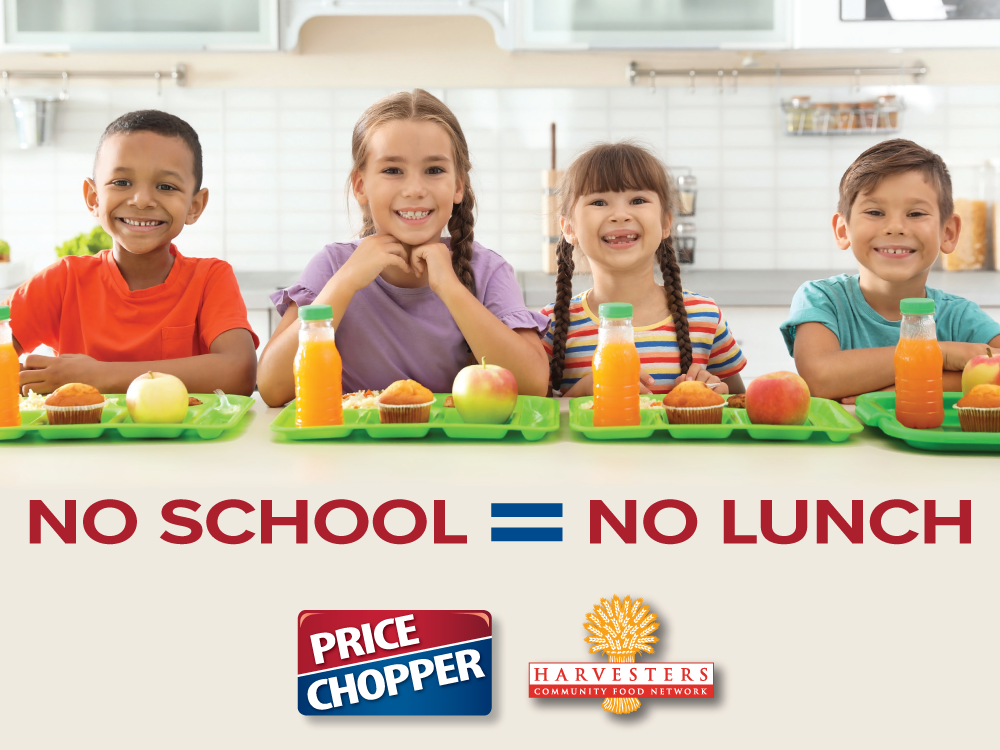 No School = No Lunch is a register campaign that helps feed hungry children during the summer. Shoppers support the campaign by scanning coupons at Price Chopper stores. Shoppers can scan $1, $5 and $10 donations at the checkout or donate kid-friendly food in the Harvesters donation barrels in each store.
Click here to visit the Price Chopper website to find the store nearest you.