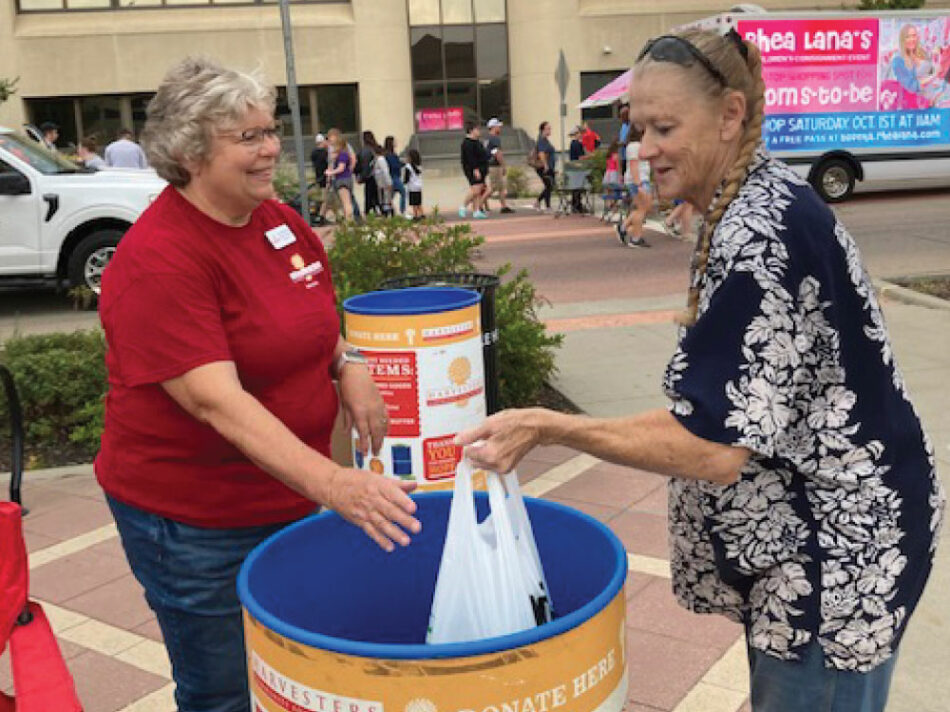 From the Holiday 2022 Local Harvest Newsletter.
Click here to view full newsletter.
"If you are going to be involved, give it the best you have."
This is a philosophy that Lenora has embodied since she first began volunteering with Harvesters a couple of years ago — and a mantra for her career and personal life as well.
Lenora retired in 2019 after a 40-year career as a librarian. Volunteerism has been a part of her life for as long as she can remember, but since her retirement, she dedicates even more time to help make a difference in her community.
"I enjoy meeting a lot of people," she says. "It has just been fun."
Lenora regularly helps pack boxes at Harvesters and encourages her friends to join her when possible. She says she also wants to challenge herself to volunteer for more Harvesters community events such as Feastival.
But Lenora's ultimate goal is to keep volunteering as long as she is physically and mentally capable — she considers volunteer service both her passion and her hobby.
"No one should have to be hungry," Lenora says.
Thank you, Lenora, for generously giving your time and advocating for our community's better health. Your passion is an inspiration for us all. If you would like to volunteer, check out all the opportunities here.